Buenas noticias procedentes de NIS America. La compañía ha lanzado una nueva promoción para esta temporada con descuentos en la eShop de Nintendo Switch.
Según lo compartido, esta promoción estará disponible hasta el 7 de juluo de 2022. En concreto, la promoción ofrecerá descuentos destacados en varios títulos. Por ahora estas ofertas están disponibles solo en algunos continentes determinados (la mayoría se pueden aprovechar en América), pero recordad que podéis acceder a la eShop de otros continentes siguiendo estos pasos.
Aquí las tenéis: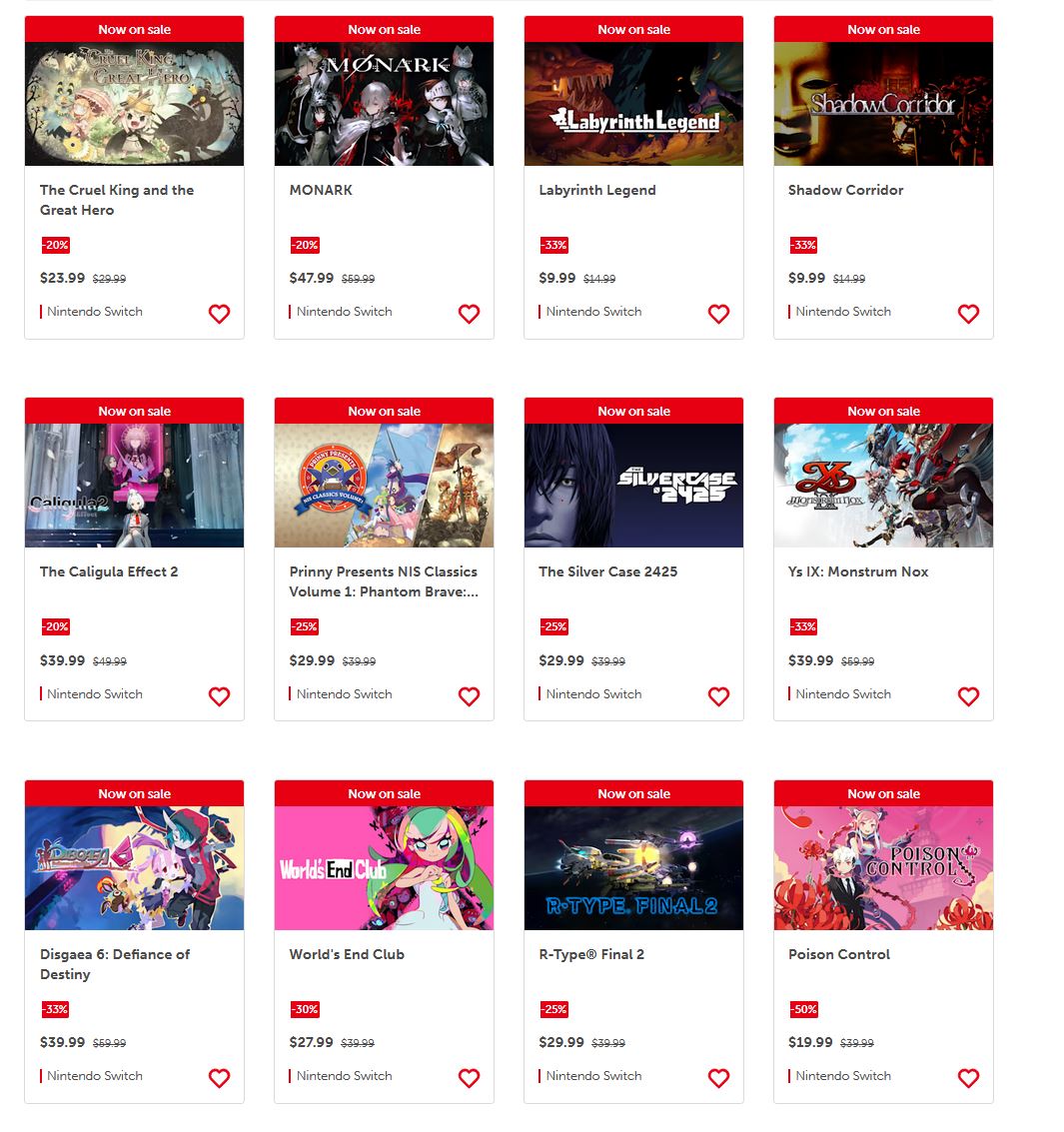 Podéis encontrarlas al completo en el tuit publicado en Twitter:
There's somethin' big happening on the @NintendoAmerica eShop 👀

It's the Big ol' Super Sale! Save up to 50% on our titles on the Nintendo eShop until July 6 💸

🔗: (https://t.co/839AahyHcU) pic.twitter.com/OKPfvA7yV5

— NISAmerica (@NISAmerica) June 23, 2022
¿Qué os parecen? Podéis encontrar ofertas similares en este enlace.